Granite Exchange is delighted to introduce our newest office member, Chieftain Fabrics. A family run business with decades of experience, they are the leading manufacturers of performance vinyl and woven fabrics- for over 60 years, Chieftain have specialised in the design and production of high-quality performance fabric for contract upholstery, and their innovative and highly engineered materials have even been used by the NHS for over thirty years.
Their products also prove immensely popular in educational settings; their combination of bright, inviting colours and durable hard-working vinyl make Chieftain Fabrics the perfect choice for educational needs in all learning environments. Similarly, being easy to clean and maintain, their fabrics are formulated to comply with the most stringent fire resistant norms and meet the highest standards in terms of performance.
With a focus on sustainability, Chieftain Fabrics have recently developed their woven 'Carousel' range, at least 60% of which is created from recycled content.
Chieftain Fabrics' use of top-quality materials, in addition to their uncompromising manufacturing standards, produce an inherently more durable product, with fabric which is guaranteed to be technically capable, consistent, easy to work with and aesthetically pleasing.
So, from stadia to sunrooms, and from hotels to hospitals, Chieftain Fabrics can ensure that their products not only meet your requirements but exceed your expectations!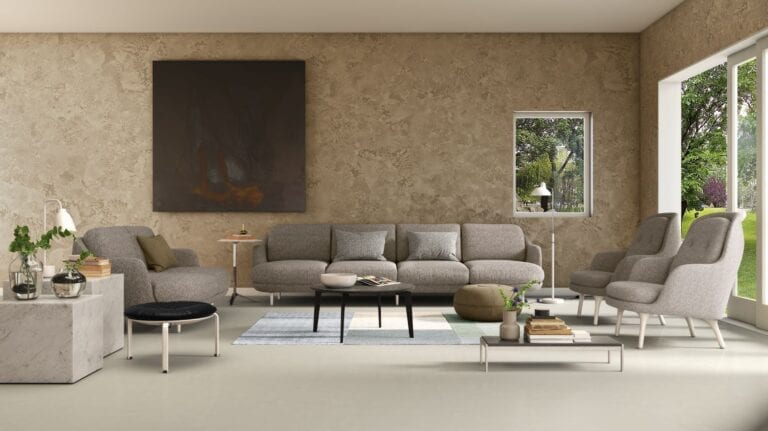 If you would like Granite Exchange to be the home for your business contact us today on 028 3044 2500 or click HERE.